Soon, your PF money will move with you 'automatically' to your new job
DECCAN CHRONICLE | DC Correspondent
Published on: August 11, 2017 | Updated on: August 11, 2017
---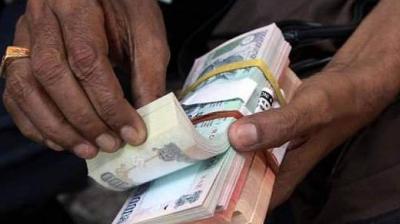 Mumbai: From September, 2017, over 4 crore subscribers of Employees' Provident Fund Organisation will have a reason to rejoice as the provident fund authorities are working out a plan that will facilitate an automatic transfer of PF corpus along with the employee to a new company.
At present, an EPFO member or the employee is required to log on to the EPFO website to get their PF money transferred to their new account at their new company. They also pass through a cumbersome process of claiming their PF money, as the application requires filling up of multiple forms and a multi-level of scrutiny from the office of the provident fund commissioner, before it is finally accorded a full and final settlement.
A report in The Times of India quoted chief provident fund commissioner V P Joy as saying, "From next month, your PF account will be transferred automatically when you change your job."
The EPFO has also made linking of Aadhaar with PF account compulsory as a counter measure to the rising number of accounts that are closed by employees when they quit their job. According to Joy, premature closure of PF accounts is a big challenge for EPFO authorities who are working towards its resolution to improve services.
Of late, the provident fund officers are bringing about a number of policy changes so as to make the entire exercise friendly to the EPFO members. Right now, an employer who want to withdraw their PF money can apply for the same after two months of leaving their job.
Those who do not want to withdraw PF money after quitting their job can apply for a transfer either through their companies or by logging on to the EPFO website, which has an online transfer of PF money facility.
Every employee is required to fill at least six PF claims forms and to take it forward they need to first get these forms verified by their respective employers. After a thorough scrutiny, and if the forms are found to be accurate, the company forwards them to provident fund office concerned that also vets the application.