Puri:  Around 15 lakh devotees witnessed the century's first Nabakalebar Rath Yatra of Lord Jagannath which was marred by stampede like situation in which two women were killed and 10 others injured here today.
Festivities during the world famous festival were 
marred by stampede-like situation during pulling of 
chariots on the Grand Avenue in which two women were killed 
and around ten others injured, a senior officer said. 
"Two women died in the incident and some injured 
persons were taken to district headquarters hospital," Chief 
District Medical Officer (CDMO) of Puri, Gyanendra Sahu said. 
Two of the injured persons were referred to SCB 
Medical College as their condition was critical, he said. 
Barring the mishap caused by pushing and shoving on 
the Grand Road which saw massive surge of humanity, the 
festival passed of peacefully, DGP Sanjeev Marik said.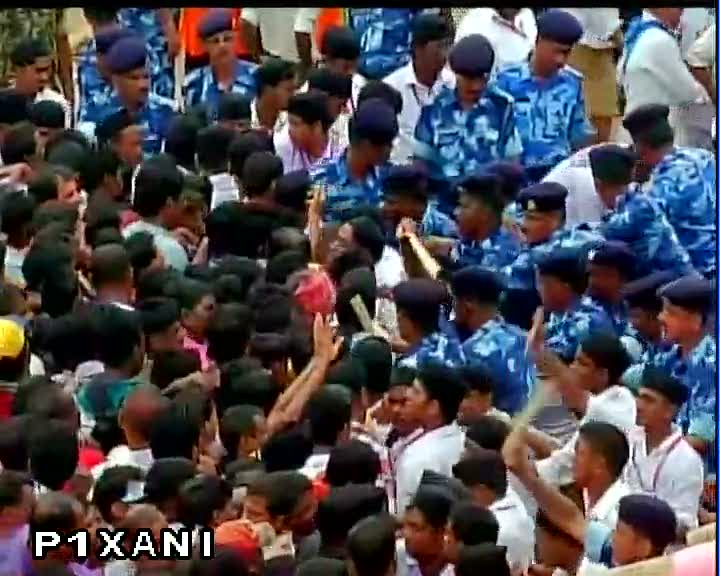 Lakhs of devotees from across the world converged at 
the pilgrim town to witness commencement of the nine-day 
journey of the new idols of Lord Jagannath, Lord Balabhadra 
and Devi Subhadra to Gundicha Temple and back to their abode. 
Devotees from all walks of life made a beeline to the 
town since yesterday for the world famous annual festival of 
chariots to catch a glimpse of the presiding deities of the 
12th century shrine of Sri Jagannath.
A host of VVIPs including Governor S C Jamir and Chief 
Minister Naveen Patnaik witnessed the mega event. Also present 
were Union Tourism Minister Mahesh Sharma, Tribal Affairs 
Minister Jual Oram and Oil Minister Dharmendra Pradhan. 
Enthusiasm and excitement ran high among devotees as 
the deities remained indoors for 45 days this time due to 
Nabakalebara marking change of bodies of the Lords, which took 
place after a gap of 19 years.
"Naba Jaubana Darshan" of deities was held yesterday 
as they remained confined in "Anasara Pindi" (recovery 
chamber) after the grand bath on "Snana Purnima" on June 2. 
Police have made elaborate arrangements to provide a 
thick security cover by deploying about 10,000 personnel 
besides putting air and coast surveillance in place. 
"Besides engagement of many senior officers, 164 
platoons of force were deployed at strategic points," IGP and 
Officer on Special Duty Soumendra K Priyadarshi said.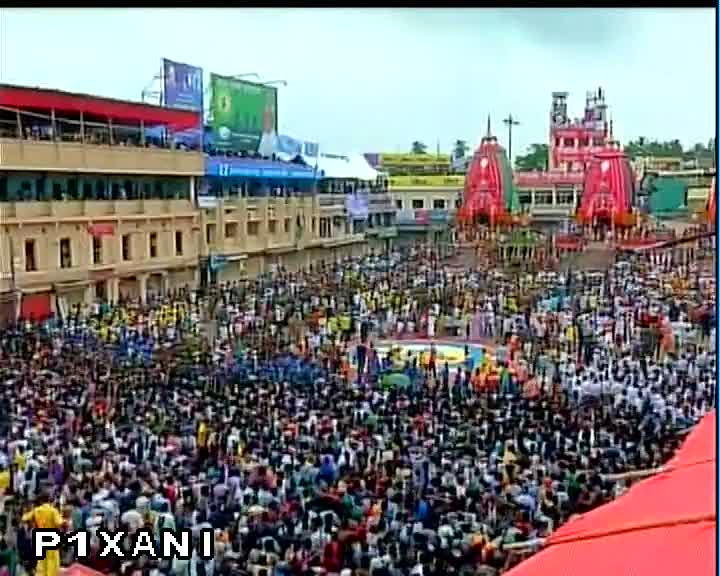 ...