Mumbai: Although criticised time and again, Virat Kohli continues to enjoy a huge fan base across the globe. While the Australian crowd gave him a hard time recently, they were equally appreciative of Virat Kohli, the batsman.
But on Thursday, a hero for many, Virat Kohli shared his fanboy moment by posting a picture of him with Rahul Dravid on his official Facebook page.
Check out: This is what Virat Kohli does off the field
Virat Kohli's admiration towards one of India's great Rahul Dravid is well-known. Kohli, on quite a few occasions, has expressed his regard for how Dravid helped him grow as a batsman when the two shared the Royal Challengers Bangalore dressing room and played against each other during the Indian Premier League and for Team India.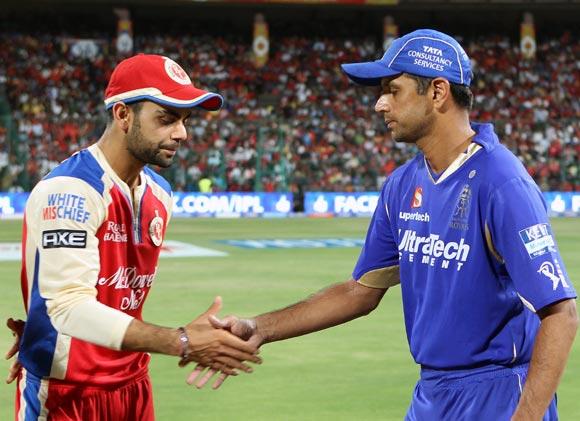 (Photo: BCCI)
Virat Kohli's admiration for Dravid was for all to see when he was interviewed by Rahul Dravid during the India-Australia Test series.
(Photo: Screengrab)
And as Kohli shared the picture on his social media account, his appreciation towards Dravid was once again evident.
A few days back, Rahul Dravid too stood firmly behind Kohli as he dismissed criticism against Virat Kohli for his early dismissal in the World Cup semifinal against Australia. The Indian legend said barring the one blip, the star batsman has been sensational Down Under. "We have a short memory. He did play his absolute best at the Test matches. In fact, he was sensational."
...