Mumbai: Mumbai municipal officials on Friday descended on the posh Campa Cola society to cut off essential supplies to the illegal flats but are facing stiff resistance from the residents, who have blocked their entry by locking up the gates and forming human barricades.
However, the eviction was suspended and BMC officials left the compound after protest by residents.
Karvayi toh hogi, force ka istemaal aaj nahi hoga-Anand Waghralkar,BMC official at Campa Cola Compound pic.twitter.com/4HSgChdK8G

— ANI (@ANI_news) June 20, 2014
17 days after the Supreme Court rejected a petition by the residents against its earlier order asking them to vacate the flats, officials of the Municipal Corporation of Greater Mumbai (MCGM) reached the complex along with the police to cut power, water and piped gas supply to the illegal flats.
However, they were prevented by slogan-shouting residents of the Campa Cola Housing Society in upscale Worli, who closed the iron gates and placed bamboo poles to prevent them from entering.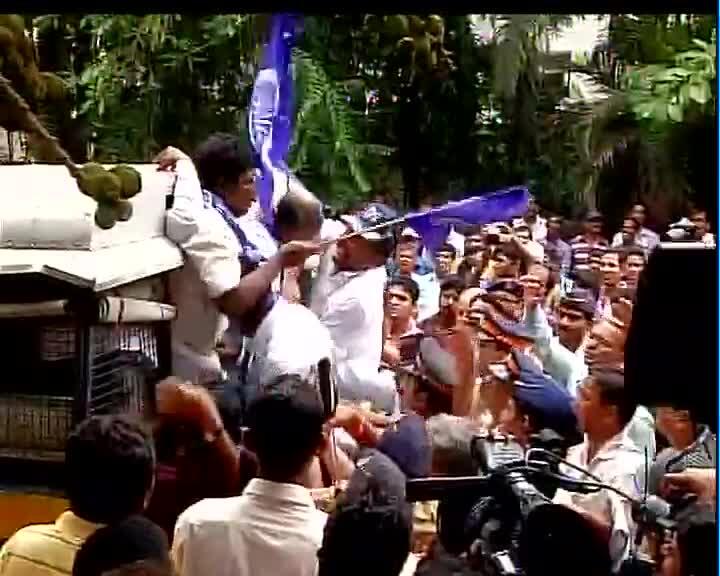 "After issuing notices to the residents of Campa Cola under Section 488 of the MCGM Act, the deadline for the residents to vacate their flats has ended today. We have only come to cut off the water, electric and gas supply of the residents," an MCGM official present at the site said.
A number of RPI workers carrying party flags were present outside the gates and BJP leader Shaina N C was seen engaged in animated discussions with the municipal authorities and residents, who said they would continue their peaceful protest and oppose any move to evict them.
A 'havan' is also being performed within the compound seeking divine intervention to save the illegal flats from demolition where occupants have been living for close to three decades.
"Inside the gate of our campus, the women have formed the first line of defence and will prevent any MCGM official from entering the premises. We have no other place to go in the monsoon season, hence we will fight till our last breath," Ankit Garg, a resident, told PTI.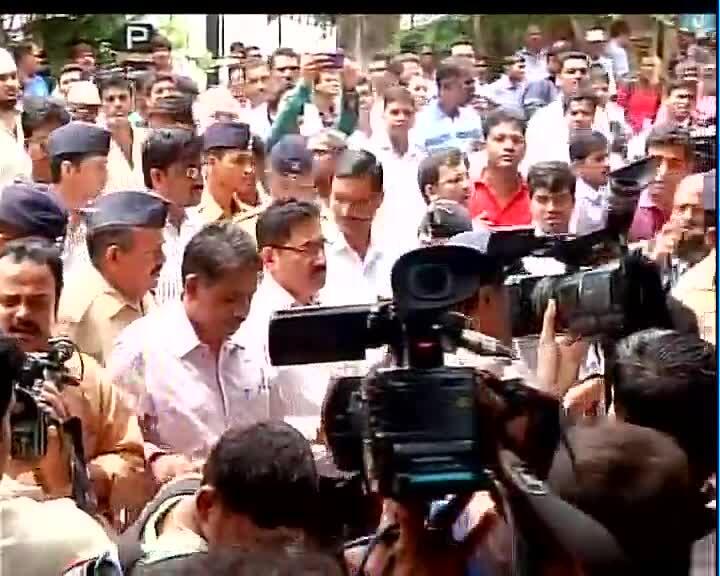 MCGM authorities had recently prevented the society from even erecting tents in the compound.
Sources in the MCGM said that they would not use force to enter the premises to disconnect essential supplies. The proceedings, they said, were being video recorded and would be used as evidence against the residents in the Supreme Court as and when the authorities move with a contempt petition.
What can we do? Matter in court and in advanced stage,sympathize with residents-Venkaiah Naidu,Urban Dev. minister on Campa Cola Compound
— ANI (@ANI_news) June 20, 2014
Mayawati: encouraging use of Hindi language is good but our country has rich heritage of regional languages. That should be encouraged too.
— ANI (@ANI_news) June 20, 2014
...