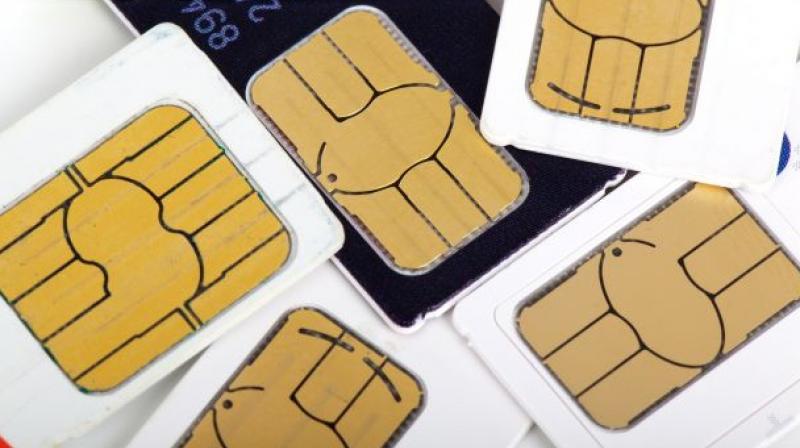 Freebies are always a lure. It is well known that whenever there is something which looks or sounds too good to be true, is always a trap. From festival offer scams to celebrity picture download scams, now the Reliance Jio scam is unfolded by the cybercriminals to lure people and get easy money by unscrupulous elements on the prowl to steal from unsuspecting victims. The general mindset is to jump off for any freebie offer and that spreads like wild fire making more victims fall for it.
eScan research team unearthed recently a fast spreading SIM Card Scam for Reliance Jio. With the growing demand for Reliance Jio SIM in lieu of the unlimited data services till December end is making people to rush for procuring a Jio Card by any means.
This has prompted some people to float a website aonebiz.in to victimize the people who want to get a free Reliance Jio SIM card through their portal. Where they ask for personal and sensitive details of the person and then ask to pay Rs.199 towards logistic charges using credit card / debit card / payment wallets etc. However, this website seems to be not an authorized agent of Reliance JIO, as presently a person can avail a Reliance Jio SIM card only from Reliance Digital Stores or Reliance Digital Xpress Mini stores after providing valid address proof, identity proof and a passport size photograph. However, the data collected by aonebiz.in could be misused to dupe either financially or in many other criminal ways being not an authorized agent or valid online store for Reliance Jio.
Hence eScan would like to appeal to the general public not to fall prey to such schemes online or otherwise and stay away from procuring the SIM cards from fraudulent sources. Our advice remains that people must check the authenticity before choosing to take benefit of such luring offers.
Click on Deccan Chronicle Technology and Science for the latest news and reviews. Follow us on Facebook, Twitter.
...