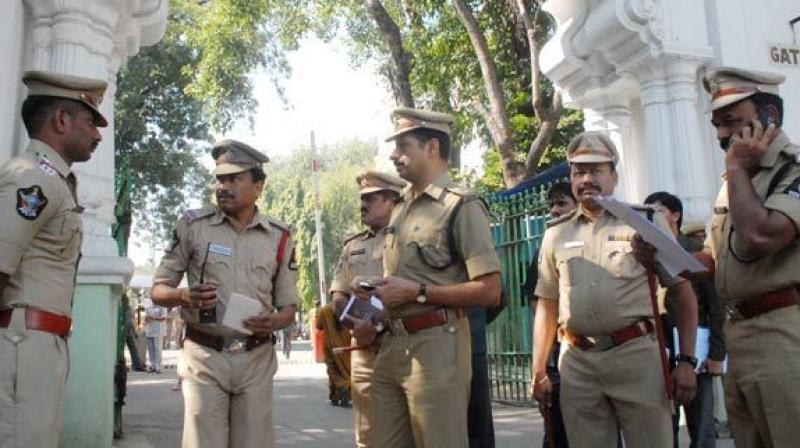 Chennai: A midnight standoff between a transgender group and a cop went viral in social networking sites, on Thursday. Transgender rights activists expressed the opinion the video had conveniently ignored as to what led to the sudden provocation of the transgenders' act.
The transgender group damaged the windshield of a police vehicle and fled the scene following a wordy altercation with sub-Inspector Rajkumar attached to Aminjikarai Police station, who questioned them as to why they were congregated on Nelson Manickam Road, according to police.
A purported video which showed a transgender hurling abuses on Rajkumar besides threatening to lodge a complaint had been circulated in message sharing platforms in view of garnering support the abused cop. Following the altercation, passersby ganged up in support of the cops and demanded that action be taken against the transgenders for hounding the cops. "The passersby were pacified by night patrol officers who assured that the grievance they had brought up would be looked into.
The passersby also chided the cops who were stationed in the vicinity for remaining as mute spectators as their fellow personnel was being taken for a ride by the rioting transgenders", according to an eyewitness.
Based on a complaint from Rajkumar, a case has been registered by Aminjikarai Police. Two counter-complaints were lodged by transgenders - Kavi and Iliana. The duo got admitted to a GH in the City claiming to have been assaulted by the cops. Three others who were party to the attack on the police vehicle managed to give a slip to the patrol cops that came for Rajkumar's rescue.
Transgender activists who DC spoke to observed that the cops had not shared the complete video. "Something had transpired. Either the cops must have verbally abused or used force to disperse them. We cannot simply blame the transgenders with the video, which is clearly one-sided," an activist said requesting anonymity.
...