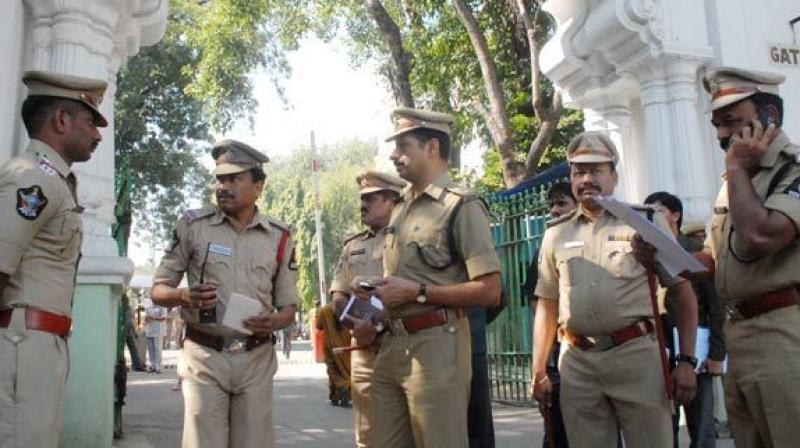 Perambalur: In a significant breakthrough, the Perambalur district Police arrested four more persons here on Sunday in connection with performing questionable and superstitious 'poojas' with a dead body by a self- styled 'Tantric' to ward off evil spirits.
It might be recalled that police had already arrested a self-styled 'Tantric' S. Karthikeyan (33) and his wife Naseema Bhanu (21), in connection with the horrific incident of recovering a highly decomposed body of a woman from the house of a man claiming to practice black magic at M.M. Nagar here on Saturday.
Police said the incident came to light after neighbours grew suspicious over the foul smell emanating from the house and alerted the cops. Police conducted a raid at Karthikeyan's house and recovered the decomposed body and other items on Friday.
The family members including the mother of Ms. Abirami, whose body was recovered from Karthikeyan's house, came to Perambalur on Sunday, identified and confirmed that the decomposed body was that of Ms.Abiramai.
Following this, Police arrested Vinod Kumar (32) of Injampakkam, Chennai, Car driver Satheesh (28), burial ground employees Dhanraj (34) and Karthik (27) and all the four were remanded to judicial custody.
...