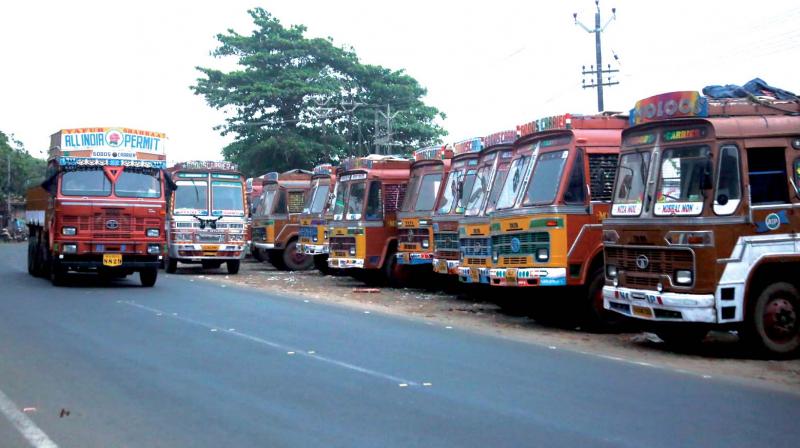 Vijayawada: The South India Lorry Owners Associations are going ahead with the transport strike from  March 30.
The transport operators have been agitating against the increase of third-party insurance and penalties on late permit fees.
They have been opposing the union government's move and have already threatened once to stop the operations across the country but postponed their decision after the government held talks.
The lorry owners have once again started their agitation as the deadline for implementation of new rules of March 31 was fast approaching. This time the South India Lorry Owners Associations have announced that they would be going on strike from March 30.
Transport minister Sidda Raghava Rao held talks with the Andhra Pradesh Lorry Owners Association on Tuesday and requested them to postpone the strike as the state government was in talks with the union government. He also assured the lorry owners that the pending issues between Andhra Pradesh and Telangana would also be resolved at the earliest as he was writing to his Telangana counterpart.
However, the Lorry Owners Association has announced that the strike will go on as announced.
Andhra Pradesh Lorry Owners Association president Y.V. Eswar Rao has said that though the government has announced that third-party insurance was postponed for the time being, they will continue the strike in support of the other states' unions.
All the goods transport vehicles except those of emergency services will stop the services as announced, he said.
Krishna district collector Babu. A on Tuesday discussed with officials over the impact of the transport strike.