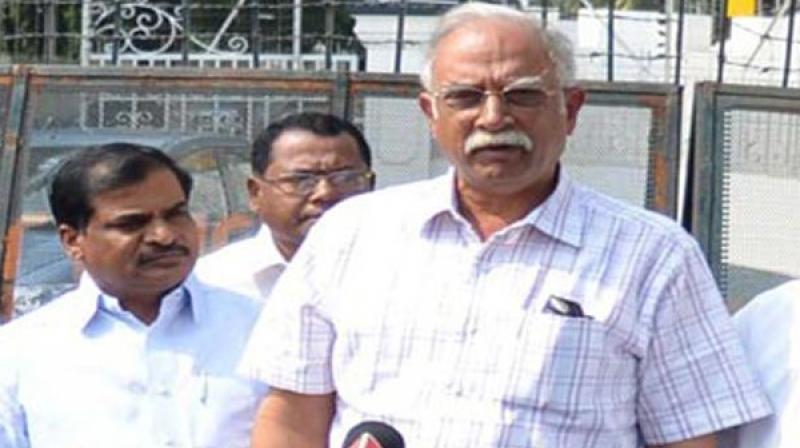 New Delhi: Limiting exorbitant air ticket cancellation fee, an up to five-fold hike to Rs 20,000 in compensation for those denied boarding, and a steep reduction in excess baggage fee are among a slew of steps proposed by the government on Saturday, in a move that will give fliers some reason to cheer.
The changes in the rules mooted by the civil aviation ministry that will cover both domestic and international flights involving Indian carriers come against the backdrop of complaints by passengers and cancellation and delays of over 4,000 and 63,400 flights respectively last year.
Civil aviation minister Ashok Gajapathi Raju said the measures followed complaints that issues concerning them are not getting resolved within a reasonable time. The government has given a two weeks' time to stakeholders to submit their suggestions before implementing the norms.
Passengers body welcomes steps
The civil aviation ministry on Saturday proposed a slew of steps in a move that will give fliers some reason to cheer. The proposed changes in the excess baggage fee norm will, however, be implemented from June 15, director general of civil aviation M. Sathiyavathy said.
Suggesting a slew of passenger-centric measures, the civil aviation ministry said airlines will have to refund all statutory taxes levied in the event of flight cancellations.
Aviation regulator DGCA has proposed that "under no circumstances the cancellation charges be more than the basic fare" and carriers cannot levy additional charge to process the refund.
In case of checked-in baggage, the airlines would be charging `100 per kg for baggage weight in excess of 15 kg up to 20 kg. At present, `300 is levied for every kg of baggage beyond the 15-kg limit.
Only Air India allows free baggage up to 23 kg. With regard to denied boarding, mainly due to overbooking, the government has proposed compensation up to Rs 20,000 subject to certain conditions.
While all domestic airlines, including state-owned carrier Air India, refused to comment on the Government's proposed "passenger centric amendments", fliers body Air Passengers Association of India welcomed the move, saying that the changes brought about after almost a decade will be a "big relief" to the fliers and encourage more people to take to air travel.
Aviation experts, however, criticised the proposed changes and said it could reverse the engine of growth in the aviation market, which grew fastest in the world last fiscal. In January-March period, 10 Indian carriers accounted for a total of 18,512 delayed flights, according to the data presented in Parliament during the Budget session. The ministry has also proposed measures to help passengers with reduced mobility.
...