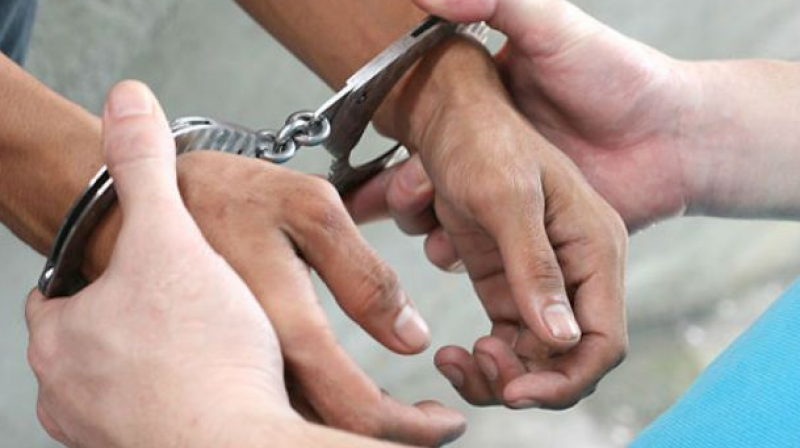 Bengaluru: Two necrophiliacs, who allegedly murdered a 28-year-old woman and had intercourse with the body, have been arrested by the Subramanyapura police.
The accused have been identified as Azad Ali alias Raju, 20, a resident of Jayanagar Ninth Block, and Shyam alias Ghanashyam, 22, a resident Jayanagar Fourth 'T' Block. Both hailed from Uttar Pradesh.
On August 15, Urmila Devi was found dead at her house on Chunchaghatta Main Road near Konanakunte. The incident had come to light when her husband, Sanjayprasad Gupta, returned home around 10.45 pm. He had alerted the police and during the initial probe, the police had suspected the husband's role in the murder.
"As the investigations progressed, it was found that Raju, who was earlier working with Gupta, had escaped. Gupta was running an eatery selling golgappas at Jayanagar ninth block and Raju was working with him for the last four years. Both Gupta and Raju hailed from Allahabad. A few months ago, Raju had stopped working with Gupta, as he had not paid him salary and Gupta owed Raju Rs 7,500. Later, he had started working with Gupta's brother Sushil Gupta, who also sells golgappa. Raju had demanded Gupta to return his money, but the latter had allegedly reprimanded him," the police said.
Raju then allegedly hatched a plot to murder Gupta's wife and commit theft at his house, hoping that Gupta may have stored cash at the house. He contacted his friend Shyam, a flower pot seller in Jayanagar, and he agreed to help Raju, the police added.
As per the plan, the duo went to Gupta's house on August 15 evening, when Gupta was not at home. They allegedly strangulated his wife and murdered her by smashing her face with a stone and a rake. After she died, the duo allegedly had sexual intercourse with her dead body and then took away Rs 24,500 in cash and fled.
"During the course on investigation, it was revealed that Raju had last gone for work on August 14 and found he was not in the city. We gathered information about him and a team was sent to Uttar Pradesh to nab him. Based on the information provided by him, Shyam was also arrested," the police said. Rs 8,000 in cash and three mobile phones were recovered from the accused.
...