Mumbai: Varun Dhawan and Alia Bhatt, had made their debut with the film 'Student of the Year', and are currently doing another film 'Badrinath Ki Dulhania'. And while reportedly Varun is in a relationship with Natasha Dalal and Alia is in one with Sidharth Malhotra, there have been occasional rumours of Varun-Alia being a couple.
During their recent Dream Team tour, it was reported that Varun and Alia were having some differences and hence they maintained a distance from each other. In the inside pictures from the tour which found its way on the internet, we saw Alia and Varun staying as far as possible from each other. At the same time, Alia herself shared a picture of a romantic moment with Sidharth. It was also reported that Varun and Sidharth also maintained distance due to the Alia factor.
However, this picture from an advertisement shoot and the ones while returning together from United States show that there is nothing wrong between the two.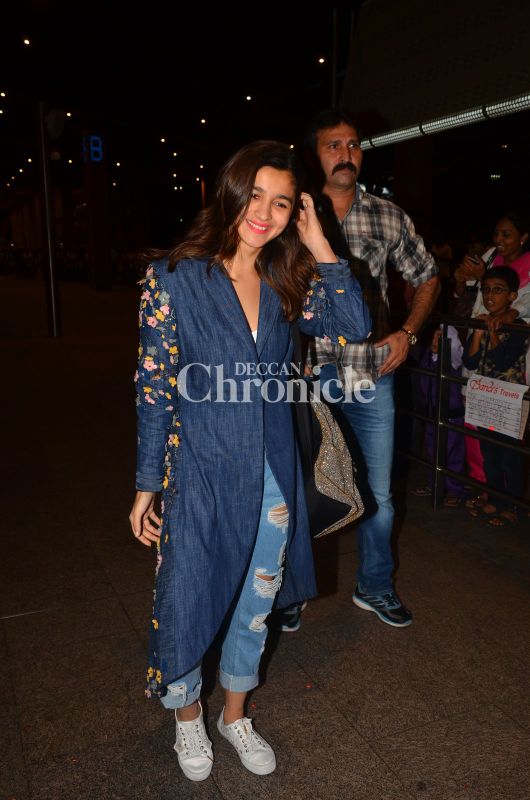 ...