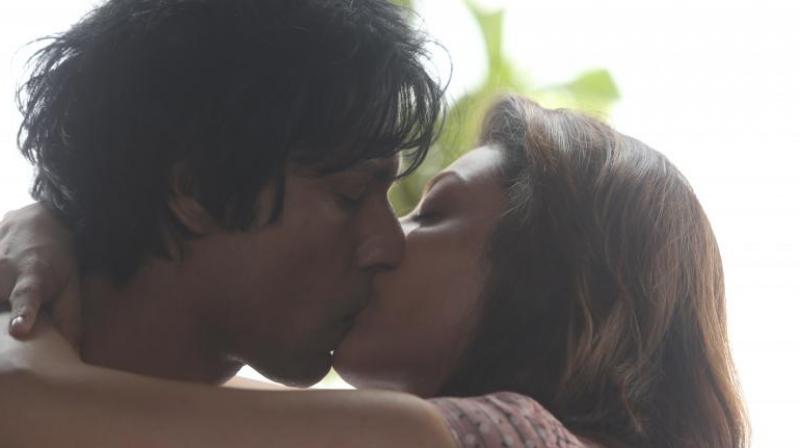 Mumbai: Randeep Hooda is not a happy man these days. Not only has his 'Sarbjit' under performed at the Box Office inspite of his bravura performance and his 'Laal Rang' sunk without a trace, his precious kissing scene with Kajal Aggarwal in his next release 'Do Lafzon Ki Kahani' has been censored to half its original length by the censor board.
Confirming the reduced kiss the film's director Deepak Tijori says, "It was a kiss of 18 seconds. It has now been reduced to 9 seconds. That's the only visual cut we got."
In addition the censor board asked for the deletion of abusive words like s**le and k*tt*.
Deepak is not happy with the censor cuts, he said, "I guess we all have gone through censorial trauma many times over. But we are helpless as we have to live with the law of the land.They asked for just one visual cut, reduction in the length of the kiss, rest are audio changes which we can't help but accept."
He is amused at normal everyday words being deleted. Talking about the same, he said, "They had objections to words like saale, kutte, etc. I find this hilarious in this day and age when kids have access to internet full of so much more. But I have accepted the censor demands for cuts every single time quietly, with a smile."
...